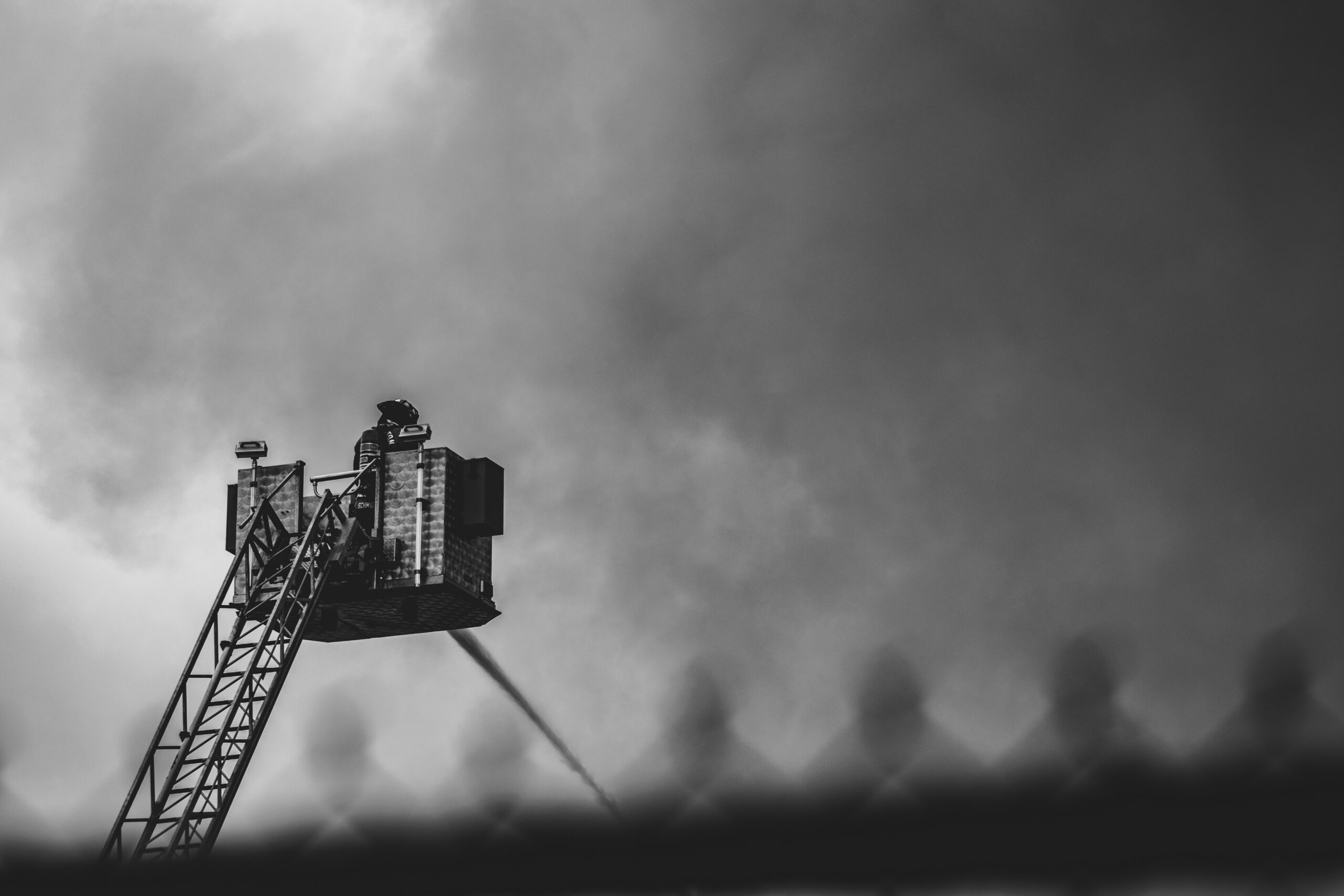 On account of climate deviation, fires are becoming more widespread and frequent, which is a threat to vegetation, wildlife, people, and their property. Specifically, the risk of wildfires has increased in locations with warm and arid temperatures. More than 71 million residences in the United States are in danger of being consumed by wildfires as scorching temperatures fuel them.
Wildfire Risk in Southern California
When talking about wildfire risk in California it's important to start with history. Although wildfires have always occurred in the state, they have become more prevalent now. In 2017, about 321,422 acres of land were burned throughout the state, and this figure doubled in 2018, reaching 876,124 acres.
In 2018, a campfire broke out in California, resulting in terrifying images of burning embers and crimson skies. Automobiles were lined up along evacuation routes as people were desperately trying to flee after having to evacuate their homes. The fire burned down Paradise and 85 people died, making it California's biggest fire in history. It's a catastrophe that prompted an essential concern. As California's fire season seems to get worse every year, how do we predict the next disaster?
There are several different ways of thinking about this, ranging from a region's mega-fire danger to the number of escape routes available. Officials in California categorize a region's wildfire risk as moderate, severe, or extremely high, depending on its habitat, fire history, and terrain. More than 2.7 million Californians reside in areas marked by a bright red on the wildfire danger map of the state, which basically refers to "extremely high risk."
According to a 2019 research put together by numerous California news organizations, these classifications were revealed to be strangely accurate about certain deadly wildfires in the state, highlighting that almost all of Paradise was shaded in bright red. According to the report, there are more than 75 localities in California, including Paradise, which are home to at least 90% of citizens.
Rancho Palos Verdes, Palos Verdes Estates, Calabasas, and Malibu, all in Los Angeles County, are particularly fire-prone. Lake Arrowhead is located in Bernardino County, while Kensington is located in Contra Costa County, and both were also classified as high-risk areas for wildfires.
As per the 2019 analysis, about 350,000 individuals in California reside in fire zones with no dedicated escape route. Highland Park, Pacific Palisades, Eagle Rock, and Rancho Palos Verdes have very few exit options. Ventura County includes Newbury Park, Moorpark, and Oak Park, whereas Monterey County has Jamesburg and Carmel Valley.
There are, however, some essential limitations. People may not use all of the escape routes just because they are available. In a crisis, many people will inevitably take the routes they know well, causing traffic congestion on the busier routes out of town.
Model Used to Determine Wildfire Risk
According to the First Street Foundation, which is a non-profit research center, over 71.8 million houses in the United States are at risk of fires in 2022, with the number expected to rise by 11.1 percent to about 79.8 million by 2050 because of climate change.
According to a recent analysis from a climate-change think group, wildfire risk will rise dramatically in California's wine country and two counties in Sacramento Valley over the next 3 decades. First Street Foundation published its national "Fueling the Flames" report on Monday, May 16th, 2022, which utilizes climate, meteorological, and property data to forecast the chance of wildfires destroying homes in the next 30 years. At the top of First Street's list were the Napa and Sonoma counties, which have been damaged by wildfires in recent times.
The list includes California counties, which have an elevated risk of property fires over the next 30 years. According to First Street, its estimates were based on expected temperature rises, drought conditions, altering moisture patterns, and fire-fuel concentrations.
Risk Factor is an online tool, established by First Street Foundation, through which anyone can assess where their California home stands in terms of wildfire and flood danger within the next 30 years. The tool additionally displays the number of businesses and residential premises that are at risk, historical records of wildfires in the region, and variables that make the location sensitive to fires.
A user can enter their ZIP code in the search window on the Risk Factor site and it will display the probable risk of their area or region. As per a new analysis, over 4.6 million structures in California face a wildfire risk of a minimum of 0.03 percent this year.
Over a 30-year span, that's a 1% danger. The county with the most risk is Riverside, which has 77 percent of its structures subject to at least that degree of risk. More counties include Los Angeles, San Bernardino, San Diego, Kern, Contra Costa, Sacramento, Ventura, Fresno, and Placer ranked from 2nd to 10th respectively after Riverside.
Protection from Wildfires
Regardless of how vulnerable their home is to wildfires, people living in California should be prepared for a few things that homeowners can do.
Making an emergency supply kit, adding a centrally monitored fire alarm, and using fire-resistant materials in their house.

Maintaining

proper brush clearance

Looking at renovations? Consider a roof constructed of composite, metal, tile, or clay.
By taking these measures, homeowners can mitigate some of the potential loss due to wildfire. The risk of wildfires cannot be ignored; however, with the correct precautionary measures, it can be handled effectively.