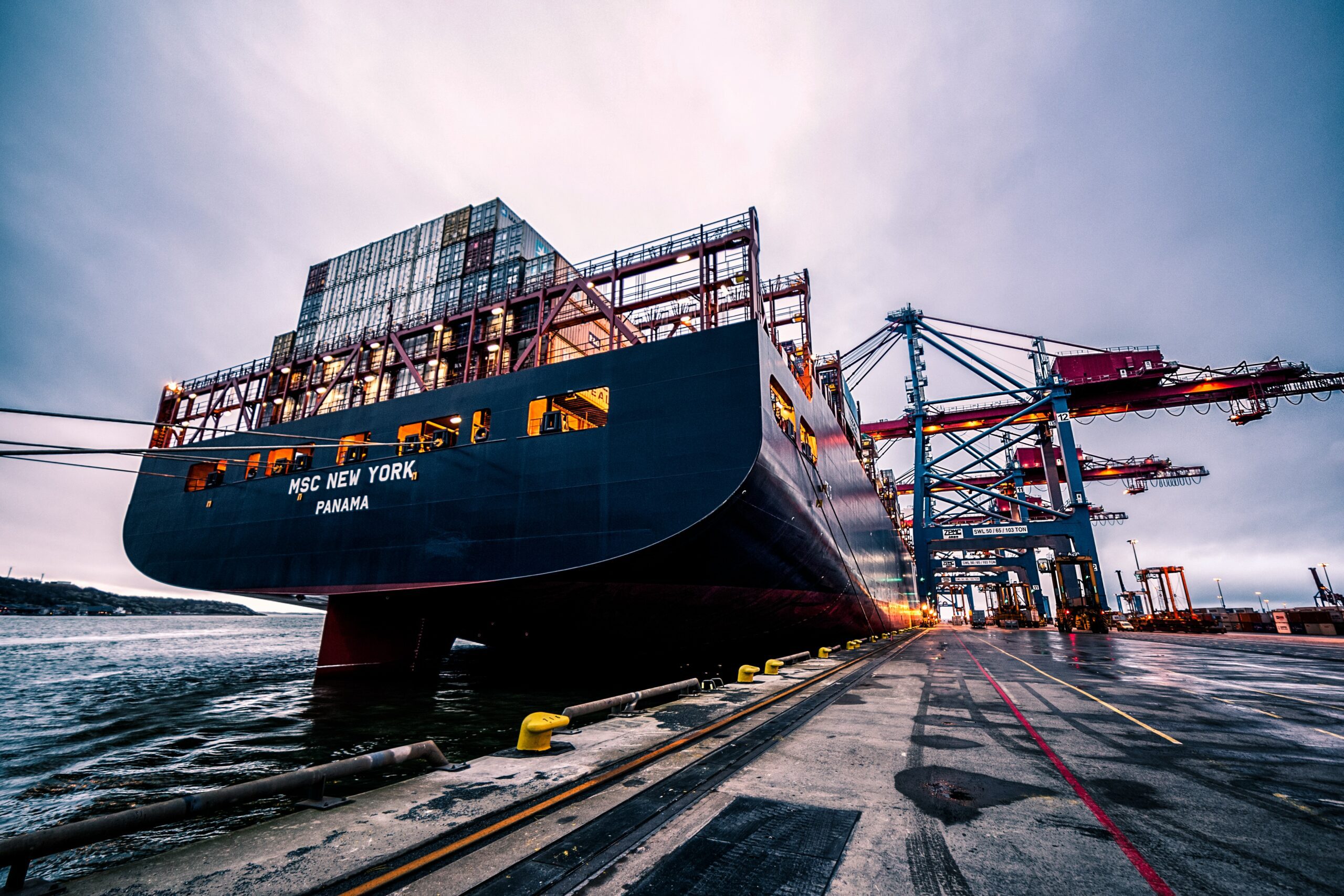 Stock Throughput (STP) is an insurance policy made specifically for a business with operations related to; Importing, manufacturing, assembling, producing, or distributing products. It is insurance coverage that will cover your firm's products from the time they are created to when they reach the customer's hands. A company's cargo or inventory is insured throughout the distribution chain, from manufacturing to the end destination, without needing to rely on the responsibility of others, thanks to a Stock Throughput Policy.
A Stock Throughput Policy can cover all transportable items, such as raw resources, semi-finished, and final products that are the focus of the insured's business. Let's have a look at how this policy works and some facts and figures about the coverage.
How Do Stock Throughput Insurance Policies Work?
A Stock Throughput Policy is a type of marine/cargo insurance policy that protects a company's products all the way from manufacturing to the end destination. It covers everything from raw resources to finished products, providing full protection for your goods in the products being lost or destroyed.
The method of delivering goods to a consumer for many businesses indicates that the product can take on various different shapes and shift hands multiple times throughout its lifetime. The commodities could come from another country, the item could be created and built domestically, and the final product could be kept somewhere else before reaching the customer. Your product is vulnerable to a variety of dangers across this supply chain, putting your business in jeopardy of economic losses.
For example, suppose that you operate a monthly subscription box service that concentrates on educational hobbies and activities for kids. The raw components you need are sourced from Taiwan, yet each box you make is designed in California. The boxes are then transferred to your primary distribution hub in Nevada, where they are compiled before being shipped out to your users.
Now, suppose that a cargo of raw materials via Taiwan was destroyed last month during the unloading process. What's more; only last week, while being transferred to your distribution location, a container of final products went missing. Your Stock Throughput Policy will handle the damages in both cases, and this is why it is very important for manufacturers all over California.
This insurance may provide more coverage than a standard property policy or a separate cargo policy because it protects your items throughout the supply chain loop and compensates for any possible gaps in protection.
Furthermore, if a claim is made, having a Stock Throughput Policy ensures that there is no confusion about whether the property insurer or the freight insurer is liable for the harm. This eliminates the need to point fingers in the event of a dispute, enabling the claims procedure and the subsequent processing of disputes to be smoother.
What Is Covered by a Stock Throughput Policy?
A Stock Throughput Policy protects your materials and goods from the design process to the delivery destination, often preventing inventory harm or loss. It offers all-risk protection, which implies that all perils are protected unless the insurance contract specifically excludes them. Manufacturing products, building materials, semi-processed components, and products returning for repairs are all covered by stock throughput policies.
Although coverage details vary by insurers, a Stock Throughput Policy usually offers ongoing coverage for your products provided that you own or are responsible for the product, even though it is in the possession of a third party. For most businesses, this implies that coverage begins with the acquisition of raw materials and extends through manufacturing, assembly, travel, and warehousing, and concludes with delivering the product to the consumer.
The Advantages of a Stock Throughput Policy
There are several benefits of insuring inventory with a Stock Throughput Policy.
The first advantage is that a business's overall property insurance premium will be reduced when inventory values are deducted from other commercial property insurance policies. This premium credit will pay for the additional premium for adding inventory to the Stock throughput program, as typically, the policy has more competitive rates and would have more thorough coverage.
Another benefit of the Stock Throughput Policy is that goods are covered from the moment you assume an interest in them, to the time that interest ceases, even if the goods are in the possession of a third party.
There are no time limitations associated with a Stock Throughput Policy. Coverage will continue on the goods in transit and storage provided that the insured is at risk.
Stock Throughput's broad coverage cuts out the gaps that result from combining separate policies by offering global coverage for all work in progress, raw materials, and finished goods during manufacture, transit, and storage.
Without question, knowing that regardless of fault, there will be no major hiccups that aren't already accounted for is the largest benefit. Peace of mind. 
Addressing the Need for a Stock Throughput Policy or not?
A Stock Throughput Policy is a dynamically useful insurance product used by any company that imports, exports, or transports items frequently and either nationally or globally. Food and beverage, retailing, and raw products businesses all benefit from this policy. Many goods in these sectors are delicate, fragile, and valuable, which implies that any incident could lead to the complete loss of products.
Historically, many export and import companies bought inland marine and assets insurance that covered their goods while they were stored and in transportation domestically. After this, they depended on their freight forwarder's insurance plans to protect goods once they were in their custody, especially when materials or goods were being shipped internationally.
To determine if you need Stock Throughput Insurance, you must compare the available coverage, costs, and deductibles associated with the insuring stock and inventory offered by a Stock Throughput Policy and a typical property insurance program. Ask yourself the following questions:
Are available limits, such as catastrophic coverages better in a Stock Throughput Policy?

Is the premium credit for stock values from the insurance property program greater than the additional premium for covering the stock in a Stock Throughput Policy?

Are the deductible options for loss to inventory or stock more ideal in at Stock Throughput Policy?
Final Verdict
In today's global environment, many firms face international inventory and transit hazards. Stock throughput policies have become more frequent as businesses grow and the global demand increases, providing security all the way from warehouses to a customer's doorstep. Speak with an agent about your company's goals.