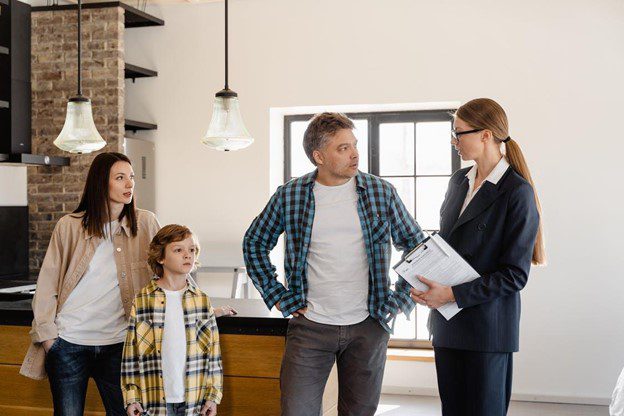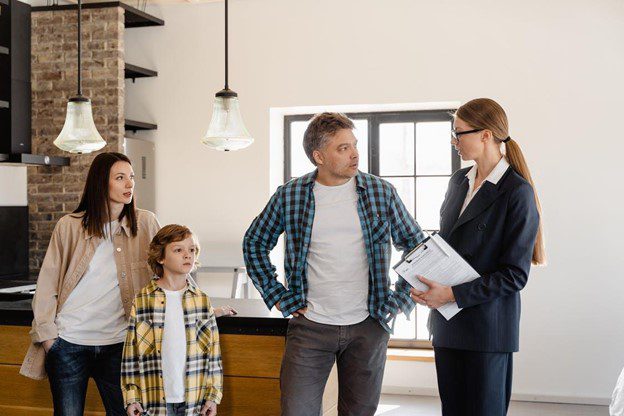 Developing a new floor plan or selecting fixtures and paint colors are fascinating aspects of home renovation. Some home improvements significantly enhance your property's worth and the expense of your home insurance, whereas others do not. Today, we'll talk about several home improvement suggestions that can affect your home insurance rates.
Renovations that Can Lower Your Home Insurance Rates
1. Roof Replacement
The portion of your home with the largest influence on your home insurance costs is the rooftop. Although a new roof isn't the most interesting home renovation, it could save you a lot of money on home insurance. If you reside in an area where hurricanes, strong winds, and hails are common, and your new roof includes special mitigation features like hurricane bands, waterproofing, or the finest shingles, you can even get discounts on your insurance premiums.
Commonly clay roofs can last around 50 years, while architectural shingles are known to have a lifespan ranging up to 20 years, so you could make use of these materials for your roof renovation.
2. Plumbing and Electrical System Updates
Plumbing and electrical systems can be updated as part of a home renovation project. Home insurance disputes are frequently caused by outdated electrical and plumbing installations. In addition to reducing hazards, updating these systems could save you 10% on yearly insurance costs.
Reducing your rates can be as simple as replacing aged pipes, updating your electric hardware from aluminum knob wiring to copper, or putting in a new heating, ventilating system, or AC and a water heater.
Unexpected fires and flood damage, which are two of the most common home insurance concerns, are usually caused by outdated home systems, so you must keep this in mind when renovating your home.
3. Installing Emergency Water Shutoff Devices and Backwater Valves
Most home insurance policies cover damage caused by water leaks within the house. This includes water damage from broken pipes or a leaking refrigerator line. You should consider installing devices that can detect water leaks and quickly shut off the water supply, minimizing the damage.
A sewer backwater valve typically attaches to your main underground drain out to the main drains of the city. When enough water flows into your property, the backup valve will prevent any further damage from water flowing in or out.
4. Adding a Security System to Your Home
Integrating monitored security and safety systems in your house might save you more than 20% of your homeowners' policy. In the United States, a burglary happens every 30 seconds, and residences without security devices are three times more likely to be affected than those with security systems. Installing security elements, such as deadbolts, smoke alarms, or a properly monitored surveillance system can help you save money on home insurance.
The discount is determined by the protection device's efficiency and quality. For instance, a regional burglar or fire detection alarm will not get you as much of a reduction as a central station gadget that directly informs the police and fire agencies.
Another reason why we recommend that all homeowners get a security system with expert surveillance is that it can help defend them from the mental trauma caused by disasters like theft, house invasions, and fires. The easiest way to cope with a break-in or a fire is to avoid them in the first instance. Many smart systems will let you manage your garage door and thermostats, monitor activities, and discourage criminal behavior. Not only does having control over your property feel fantastic, but it also satisfies your insurance provider.
Renovations that Can Increase Your Home Insurance Rates
1. Adding a Pool
A pool can really add to the curb appeal of your home, but it also makes it the riskiest in terms of the insurance. If you plan on installing a pool, ask your insurance agent to discuss coverage for modifications in the value of your home along with any increased risk.
There is a risk of accidents when individuals swim and rush around the pool. If somebody is injured around your pool area, they may attempt to hold you liable for their losses.
Even if the incident was not your fault, you may be held liable. Liability and medical payments coverage is normally included in the standard insurance, which will include medical bills for anyone harmed in your pool as well as any legal fees if you were sued.
Including a lockable fence is a wise decision. To deter trespassers, consider installing motion-activated lights or a poolside alarm. Consider bypassing the diving board to reduce the likelihood of an accident and the price of your coverage increasing.
2. Adding an Office to Your Home-Based Business
Working from home has been more prevalent since the Covid 19 pandemic, so incorporating an office into your home can boost its value for remote employees and business owners. Many homeowner's policies cover up to $2,500 in gear for home-based companies.
This may not be enough for a company owner who employs specific equipment or maintains significant amounts of materials or inventory. Regrettably, you may have to supplement your current coverage or acquire a separate liability policy. This is especially true if your business, like music classes or private yoga classes, generates a lot of foot traffic in your house.
Your current home coverage should suffice if your enterprise does not attract guests to your house and requires minimal equipment or materials. That said, based on your insurance company, you will have a few choices listed below:
Endorsement to your current homeowners' insurance policy
This option would increase the existing limit on your property included in the homeowners' insurance policy
This policy combines a number of different types of protection into a single policy.
In-home Business Insurance
It provides the same coverage as a larger corporation with lower coverage limits and rates.
3. Increasing Your Living Space
If you need to accommodate more family members in your home, you might have to modify the existing floor plan and add more square footage to your property. Any expansion will necessitate a policy update because the replacement cost of the dwelling is dependent on the total square footage of your home.
This will ensure that your home insurance covers the full rebuild value of your home. Your insurance will have to be adjusted to reflect the new space's worth. For the freshly constructed portions of your home, you may have to explore other coverages.