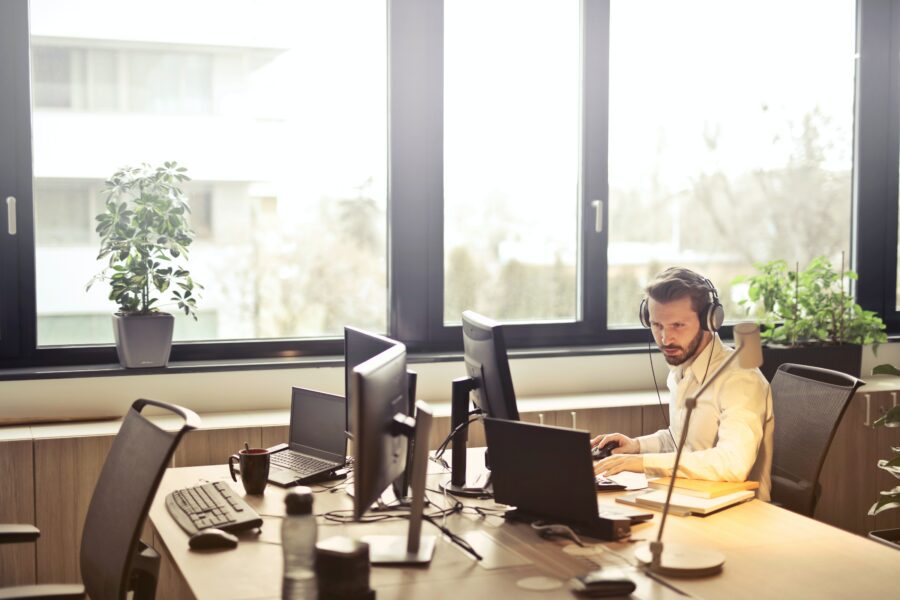 Cyber security is becoming a serious issue for businesses as cybercrime gets more complex and prevalent, especially with scattered teams and the advent of the blended work environment. Cyber attacks impact all web users, including individuals, businesses, and large corporations with an increase of over 300,000 complaints in 2020 from 2019 according to the FBI 2020 Crime Report
Cyber insurance or cyber liability insurance provides businesses with the security they need to run online services without the risk of important data being disclosed, stolen, or replicated and can assist startups in case of a crisis or cyber attack. Today, we'll talk about the importance of cyber insurance for small businesses and how they may utilize it to improve their security.
Why a Cyber Insurance Policy is Important for Technology-Driven Businesses in CA
A cyber insurance policy allows companies to transfer the costs associated with recovery from a cyber attack or similar events. Below are some instances where the policy can be useful for businesses of all industries that collect or transfer important personally identifiable data of their consumers.
Businesses must act quickly to compete against both large and small rivals. But it's difficult to do so when hackers are coming in the way. Indeed, some cyberattacks, like distributed denial-of-service and ransomware, are explicitly meant to bring the company to a standstill.
This can cost the organization thousands of dollars in lost revenue or extortion fines. It's difficult to maintain continuity of operations and achieve success when hackers continuously look for a weak spot.
Cyber insurance can safeguard small businesses and compensate them for the money lost during the business downtime and outage.
Some hackers are much more interested in stealing personal and financial details from your consumers, which can pose serious problems for a business in the future. Sometimes it can be tough for a business to restore its reputation.
However, as part of the settlement, cyber insurance will provide enough funds that can be used by the company for hashing and salting of sensitive information such as bank account numbers, mailing addresses, and passwords.
By doing this, even if your documents are hacked, cybercriminals will have a harder time deciphering the stolen information.
Proprietary Information Issues
Small businesses and start-ups must provide something unique and original to their market to stay competitive. These private notions or technology are carefully guarded treasures. Even copyrighted or exclusive ideas have been known to leak; in essence, all confidential material is only as secure as your firewall.
Hackers use the data to sell or demand money in exchange for data return. Cyber insurance coverage will give you financial protection against damage. Nevertheless, it may not be liable to compensate for the real consequences of critical data loss.
What Features Should a business owner Look for in a Cyber Insurance Policy?
There are numerous elements to consider while choosing a cyber insurance policy. The following are some of the most common components of a large-scale cyber insurance policy:
Coverage for data breaches

Coverage for privacy breaches

Cybercrime

Restoration charges

Coverage in the event of a business interruption
Cyber insurance policies exist to assist businesses if a hacker gets access to their system or a data or security breach occurs.
That's why having cyber liability or data breach insurance in place can help you respond promptly in the event of a cyber-attack or data breach.
If personal data is stolen or lost, whether through a hacker hacking into your network or a worker forgetting their laptop at a cafe, cyber insurance can help you recover from this situation.
If your small business suffers a data breach, this insurance can assist to:
Notify customers or staff who may be affected.

Provide data breach sufferers with credit monitoring services.
Cyber insurance tends to cover financial damages caused by cyber-attacks and other technology or data-related risks, along with security investigations and claims that may arise as a result of an attack.
For instance, if a hacker freezes your computers, deletes your data, and demands payment, this coverage can help you respond to the attack, helping your organization regain lost assets and revenue. If your company data is hacked, cyber liability insurance can cover the following:
Legal assistance to ensure you comply with federal and state regulations

Extortion for the recovery of encrypted files

Income lost due to a network failure

Suits involving the security and privacy of customers or employees

Fines imposed by state and federal regulations
The following are some cyber insurance exemptions:
Damage to property or the replacement of hardware is not insured.

Charges incurred for outsourcing third-party staff for redundant company procedures involving potentially sensitive data are not covered

If the cyber attack is deemed to be an act of state terrorism, the policy will not cover it and you will have to pay for the losses out of your own reserves.
Limits on First-Party and Third-Party Coverage
This is a crucial distinction to comprehend when establishing limits and selecting the appropriate cyber policy to safeguard your company and its clients. When a company's internal system is hacked, that is when first-party claims on cyber insurance are submitted.
The policy's limit tends to cover the charges of informing clients, monitoring and repairing credit, and completing a forensic examination at that time.
A third-party claim on a cyber-insurance policy occurs when your clients are harmed. This happens when other people's confidential information is exposed, potentially endangering your firm to legal action. Third-party coverage can help with litigation and legal bills, settlements, and judgments in this case.
When you receive a cyber insurance plan, keep in mind that obtaining one during these difficult circumstances for the cyber insurance industry is no easy task. Because cyber insurance is still evolving, don't be surprised if your insurer alters the coverage or rate when it's time to update your policy.
During the period, carriers may additionally request you to supply updates and new information. You must maintain the same level of accountability and ethical behavior that made you acquire the policy in the first place.
Whether you're considering cyber insurance presently or in the future, you can take crucial actions to improve your company's cyber security procedures. Make privileged access the focus of your cyber security plan as you develop your cyber insurance assessment lists.
Final Verdict
Cyber-attacks have increased over the last decade, as technology is evolving with a shift toward digitalization. There is a need for a hybrid strategy – a well-balanced blend of cyber insurance and creating technology defense – to help deal with any disastrous cyber attacks.